How to shop like a PRO?
Unlike the hunt-style fever you get when shopping at summer sales, buying quality and those slightly more expensive pieces requires some prior thought and consideration. It's less hectic than the sales driven by the fashion retailers who just want to turnover their stock quickly there and then, but in contrary it's far more time-consuming, requires attention to detail and some insider knowledge.
To help you sharpen your skills and expertise, I have prepared some basic shopping practices that I use when buying my clothes, but also when searching for new fabrics for the upcoming Carlo Felice collections.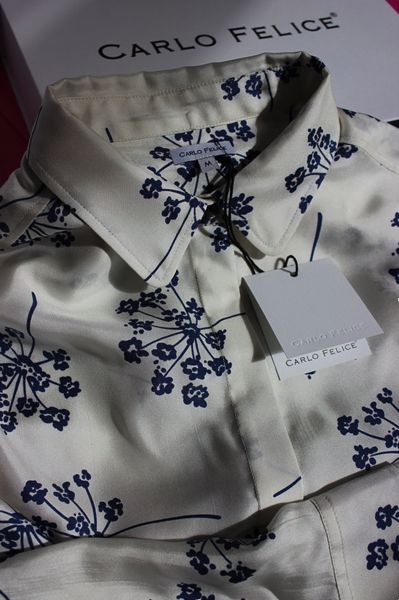 1. GET TO KNOW YOURSELF WELL
It sounds so obvious, right?! But it's where so many of us make most mistakes. By knowing yourself well I mean, know the size you wear, know the shape/length that works best with your body and know the tones and colours that compliment your skin complexion, your hair, and your eyes. For many years I was longing to buy a yellow dress, and when I finally got it, the colour completely did not match my complexion, and just made me look so pale and blunt, that I had to give it away. That is because I was so fixed on finding a "yellow dress" that I ignored the inner voice saying- this colour does not suit you AT ALL, no matter what. If you're not sure what colour/shape works best with you, book a consultation with a personal stylist, and you will be sorted for life.
2. READ THE LABEL
When it comes to wearing clothes, I am very particular with the choice of fabrics, and I only choose top quality and natural origin. I ALWAYS read the label. The right fabric is key to making you look and feel good, so I would recommend that you do your homework here.
You want to ensure the material is as natural as possible, to help your skin breathe and allow the fabric to move with you. The quality of the fabric will also have a reflection on the garment's price- it's far more expensive to produce silk, than to produce polyester, same with cotton; it takes time for organic cotton to grow, be appropriately processed and dyed, which drives the price upwards. Be vigilant when you see expensive clothes made of synthetic fabrics (unless purpose specific, e.g. sportswear, water-resistant outdoors garments, etc.) as that may mean the company is trying to save money somewhere along the production line, and make the most of their profits by using lower quality fabrics and cheap labour. Buy consciously, read the label and support fair wages.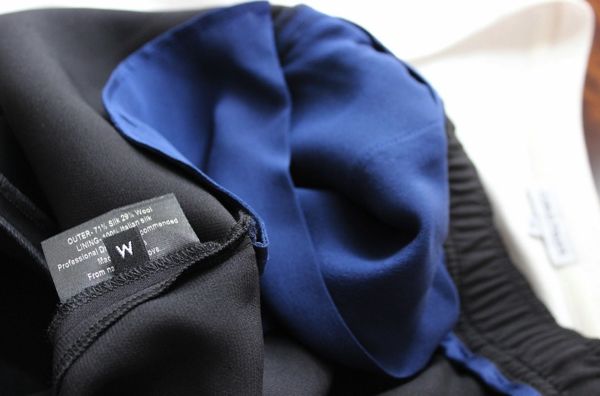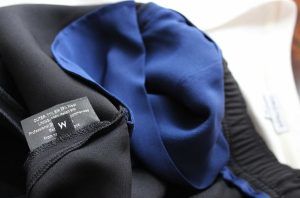 3. THE DEVIL IS IN THE DETAIL
Take a good look at the details of the piece of clothing you're thinking of buying. How is it finished, what's the underlining, does it have quality accessories and all the care symbols at the washing labels, how is it presented, does it come in a box, or a bag? The competition is intense these days, especially for the high-end fashion houses. Apart from pleasant shopping experience, excellent customer service, sufficient care and content information, seek for quality in the details, and the finishing touches. Remember one thing- you will be wearing that garment close to your skin, so if there is anything that may distract you from feeling comfortable and prevent from being the best version of YOU, don't buy it, UNLESS you're going to take it to a professional tailor for desired alterations (and that's normally how I end up with my clothes).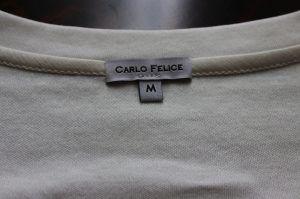 4. BE SCEPTICAL
These days we are bombarded with advertising, whether it's direct, in the magazines, online, or by email. Don't be fooled by the power of illusion, stay true to the facts, read the labels, read/ listen to what the company has to say about their products and their vision, use your product/fabrics knowledge and make the decision. When it feels right- you won't have any reservations, when it sound too good to be true- well, then it probably is.
SO… ARE YOU READY TO GO SHOPPING?
With those few tiny tips under your belt I would now encourage you to put then to practice and be a bit more mindful when making your next purchase. What I discovered is that it's no longer the hype of shopping on the high street, but the online platforms and small boutique brands that make the ultimate shopping experience go to the next level. I would also love to remind you that here at Carlo Felice we hand-pick our natural fabrics, and overlook every aspect of the product line, so we can secure highest quality and standards.
Discover out latest collection online at www.carlo-felice.com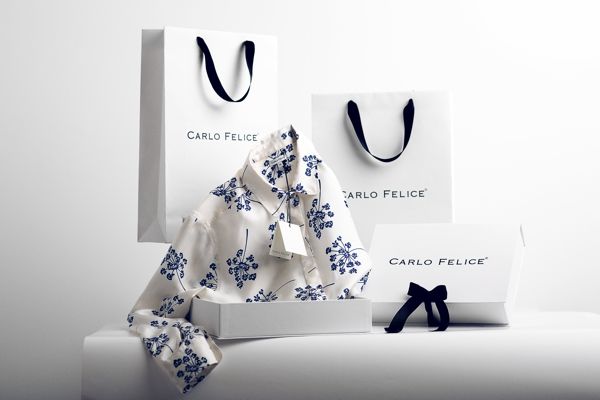 Stay tuned for the upcoming blogs!
From nature with love….
Aloha!
Katherine
XXX